Project:
Divining Nature: An Elemental Garden, 2009, Greater Reston Art Center, Reston, VA
Concept:
Inspired by the orbital patterns of the eighty-three naturally occurring Elements in the Periodic Table and their relationship to Plato's view of Sacred Geometry, this collaborative project with sound artist Susan Alexjander also includes large Platonic Solids in the process of unfolding, representing the five original Elements and the particles that hold them in tension and compression.
Soundscape:
Composed by Susan Alexjander and derived from Larmor Frequencies (radio waves) emitted from nuclei of atoms and translated into tone.
Materials:
Mylar, fiberglass rods
Catalog:
Click this to see the catalog as a PDF
Other Exhibitions:
Divining Nature: An Elemental Garden was included in the STEAM exhibition at ArtsWestchester curated by Patricia Miranda for the Summer 0f 2014. See photographs of Rebecca's installation in the exhibit, below, and click this link to view the online version of their STEAM catalog of the exhibit. On page 8 you will find the "Scientific" topic in which Rebecca's work is discussed. Also see Page 19 of the catalog for more about Rebecca and Susan Alexander.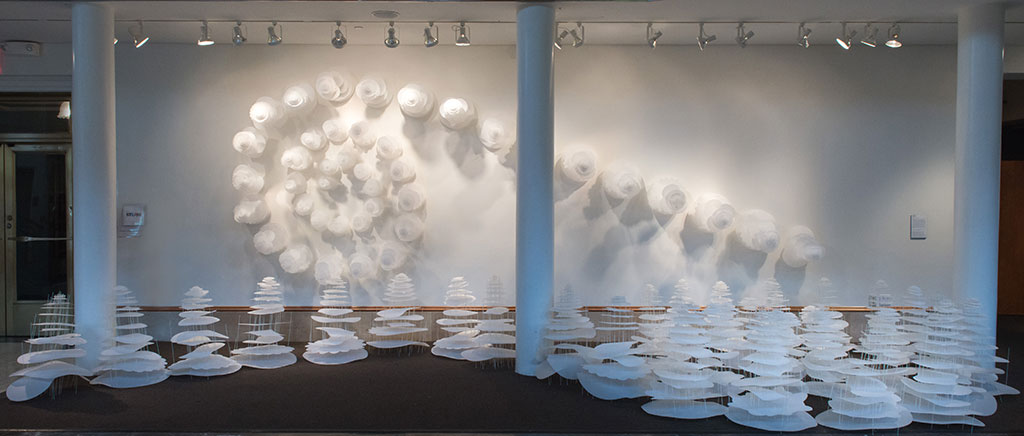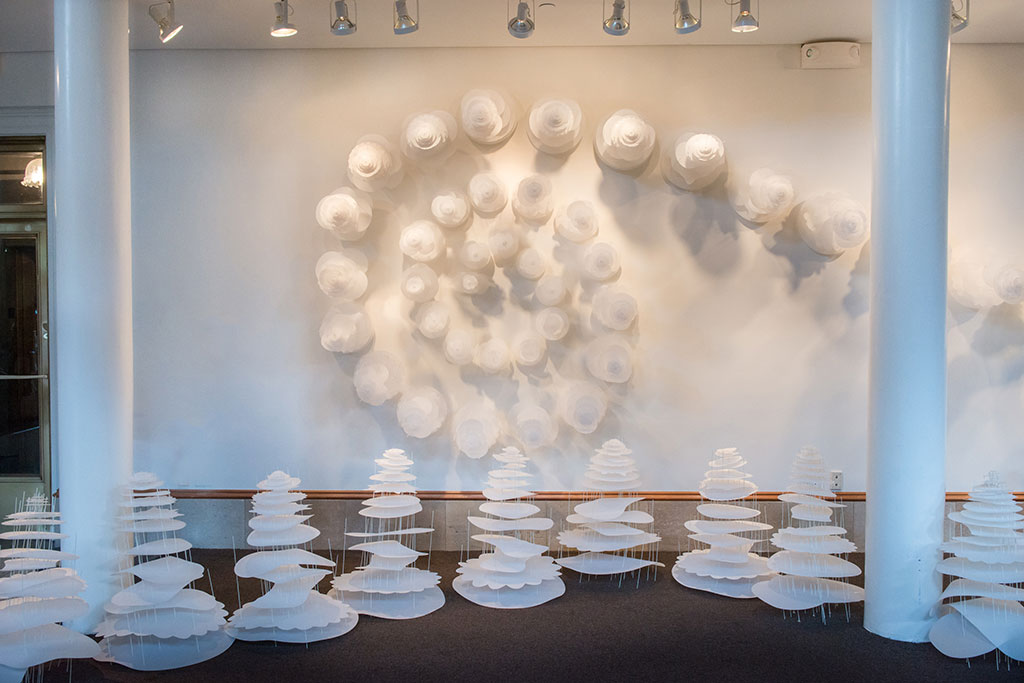 Click this to see all photos from the ArtsWestchester exhibit.
Review of Divining Nature:
Click here to view the Sculpture Magazine review of Divining Nature
Links to articles about Divining Nature: